When you encounter bakeries in Japan, you are welcomed by a warm, yeast-filled scent. The rich history of European influence is clear in these shops and the Japanese have taken it even further!
We have put together what we consider to be some of the must-taste bakeries in Japan. From Tokyo to Kyoto and Osaka, we have everything you want to know about which bakeries to try and the history behind them.
There are so many bakeries, we know that we can't cover them all. If you have a bakery you have enjoyed, share it with us on Instagram or Facebook by sharing this page and telling us all about it !
Best Bakeries in Tokyo
Tokyo is vast and and feels nearly endless. There is no way we could even discover all of the bakeries it contains, let alone catalog them for you.
So, we scoured the various lists of "best bakeries" and joined that with our own experiences to bring you what we believe to be worthy options for you to try. Check it out!
---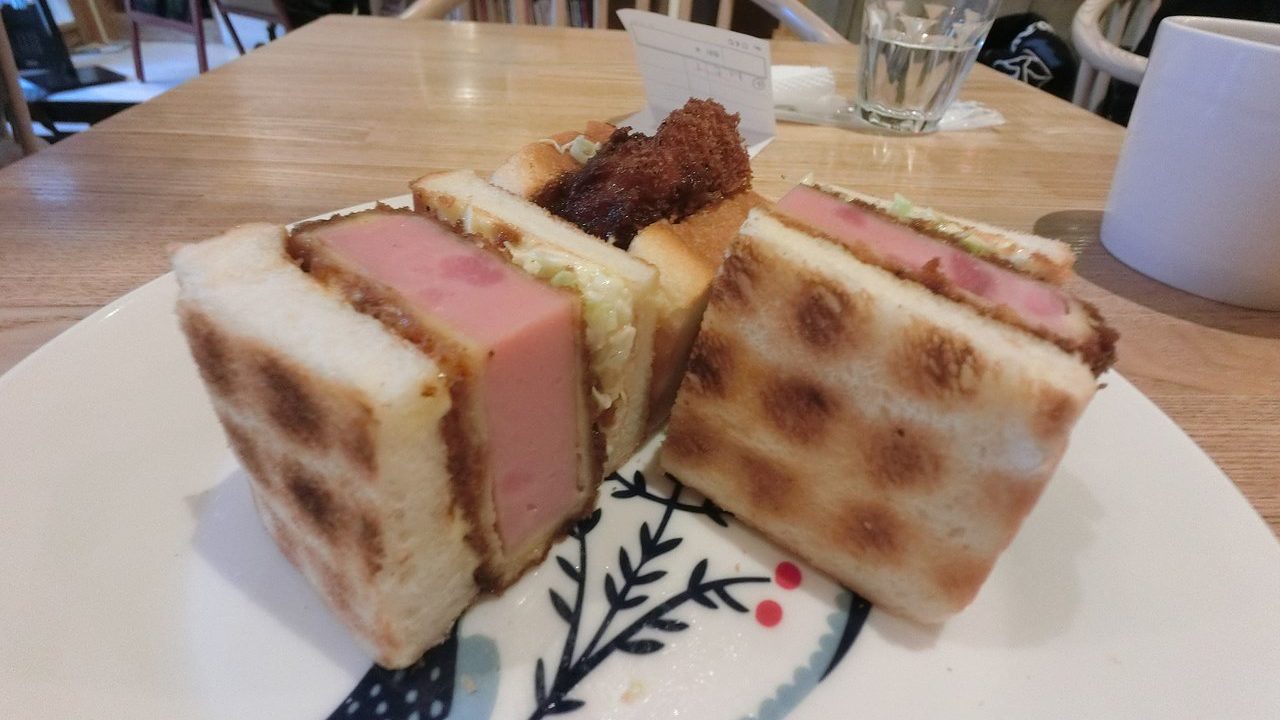 Pelican Bread & Cafe
Pelican Bread does one thing very very well. White Bread. Sure, most bakeries in Japan make and use white bread, but Pelican Bread has no frills. The best white bread you've ever had as a loaf or rolls
Most of the time, all the bread is reserved in advance. It's nearly impossible to get any. However, Pelican is aware of this and so they also started the Pelican Cafe!
At the cafe you can get toasted and coffee, or a pork cutlet sando. Or maybe try some eggs and ham over toast.
This lovely cafe is located near Asakusa and worth a visit!
---
Photo © Sota/Flickr
---
Photo by Frau Krumm
FRAU KRUMM
Former tennis champion Kimiko Date conceptualized this bakery in Japan. What makes this bakery different is that it is a German-inspired shop. Date found herself taken by the amazing European bakeries while on tour and decided to bring the German breads to Japan!
Most of the recipes are traditional, from pretzels to walnut-honey bread, you won't leave dissatisfied! Get some coffee, have a snack, and don't leave without trying a bit of streusel!
---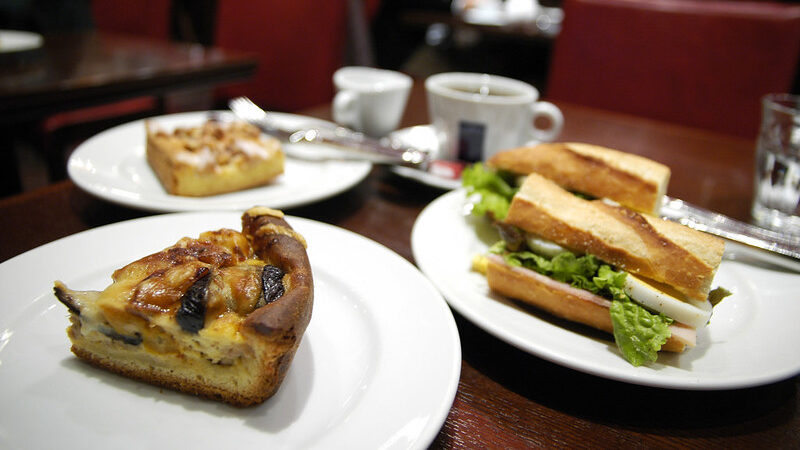 Photo by Yuichi Sakuraba
Viron
Viron is a French bakery located in the heart of Shibuya. With a conspicuous red façade you can find locals lining up in the morning for the highly recommended breakfast. Many bakeries in Japan are French-inspired but this one goes a step forward. They use Retro D'Or flour made by Viron, a French miller, for everything on the menu. You could almost say it's the closest thing to a true French bakery outside of France that you'll ever find!
Stop in for a snack or stay for their bistro-style food on the second floor! I can guarantee you will want to come back!
---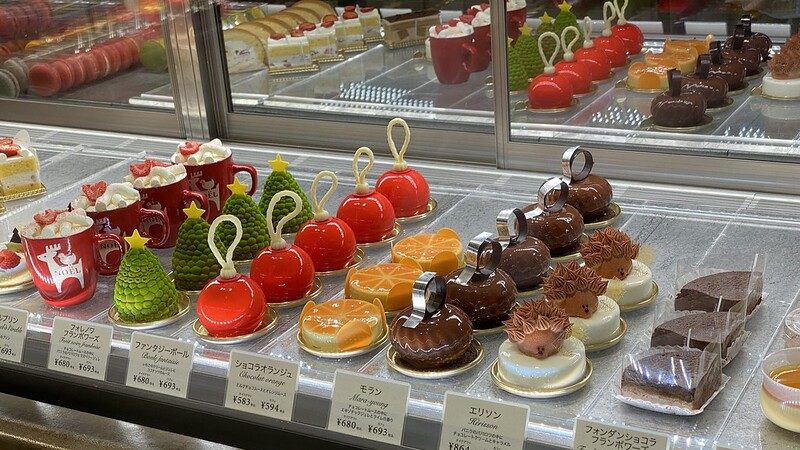 Photo ©lazy fri13th/Flickr
Occitanial
French bakeries are probably the most common type of bakeries in Japan. There are a lot of good ones too, but one that really stands out is Occitanial. With a focus on pastries and cakes instead of breads, it is a sweet tooth's dream!
The Occitanial name originates from a region Southern France. Many of the desserts found in this shop are inspired by desserts found across that southern region. They are particularly proud of the macarons and a delicious pound cake made the caramel. Stop in and enjoy these fantastically crafted sweets!
---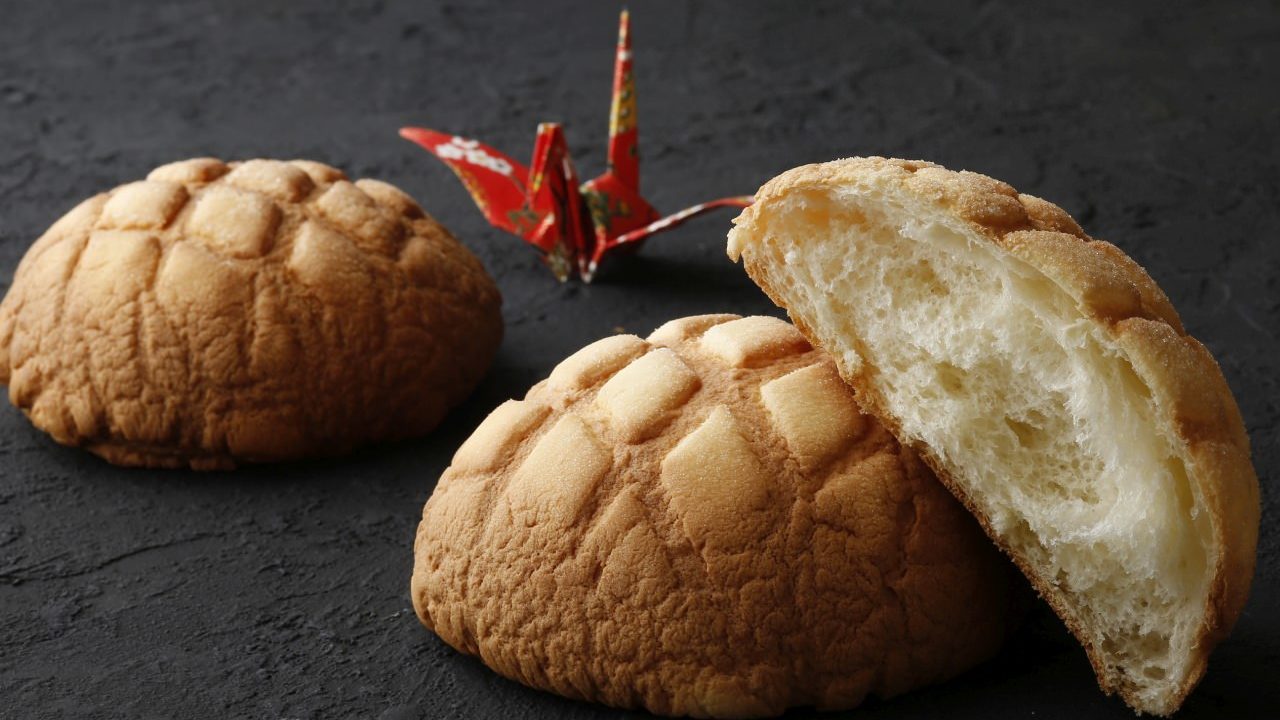 Photo by Asakusa Kagetsudo
Asakusa Kagetsudo
Who doesn't love a good Melon Pan? If you haven't had it, then you need to try one right away! Melon Pan is one of those beautiful Japanese adaptations of European breads into a lightly sweet and near-unbearably fluffy experience that you'll never forget. It is as simple as it is delicious.
Asakusa Kagetsudo is famous for this bread and they do more than server them plain. You can get them with red bean, ice cream or both! With a soft interior and crunchy cookie exterior, what could be better than a warm melon pan? Nothing I say. Absolutely nothing!
---
Best Bakeries in Kyoto
Kyoto is full of old world sentiment and ancient traditions. However, you will find as many modern bakeries here as you would anywhere else. Wander the historic streets of the city find some amazing breads and sandos!
While bread was introduced in the 1500s to Japan, the oldest bakeries in Kyoto are from the early 1900s. Too bad there aren't any bakeries from the the 1600s still around! But that's OK we still have an amazing selection to choose from. Ikuzo! (Let's go!)
Walder
Walder is a German-inspired bakery featuring hard crusted breads. One of their most popular breads is a basic white loaf. If you can't get Pelican bread, it's the next best thing!
They are also known for creating specialty and unique breads using local Kyoto ingredients. On holidays and weekends their store is stocked with almost 100 different varieties.
Le Petit Mec Oike
Le Petit Mec has several locations around Kyoto but this particular shop is nice because it has a cafe and terrace. Have a latte and enjoy this "French-style fast food". Sweet tarts, cream puffs, and more!
This French bakery is only a few minutes from Karasumaoike Station (and there are a few other fun treats nearby as well!).
Shinshindou
Shinshindou is one of the oldest bakeries in Kyoto, founded in 1913! The founder, Hitoshi Tsuzuki, had a deep knowledge of French language and literature. He is known as the first Japanese to visit Paris and learn about French Bread! Tsuzuzi was a Christian and would say "Serve God and people through baking".
You can find locations all over Kyoto but there is a convenient one just outside of JR Kyoto Station. After getting off the train, stop in and grab a croissant, or traditional French bread or maybe a sando. You can't go wrong with anything in the store!
MASH Kyoto
Boulangerie MASH Kyoto is known as a bakery that uses ingredients from Kyoto. Matcha, Kujo green onions, sake, and miso all sourced locally. This specialty bakery is a great place to enjoy Kyoto bread!
Try out their Kyogashi Pan with matcha and red bean, or purple potato! Or maybe a sweet bun with black tea, cream and orange! The many unique combinations will keep you coming back.
---
Best Bakeries in Osaka
Osaka is considered the "Kitchen of Japan". Here you can find so many different foods, delicious combinations, and unique creations! This is also true of bakeries! With a mix of traditional and unique styles, Osaka has a lot to offer!
You will notice most of these are in and around Dotonbori. Well, If Osaka is the "Kitchen of Japan", Dotonbori is the "Kitchen of Osaka". You could spend weeks in Dotonbori and never try all the food! Good food is worth travelling for! Which will be your favorite bakeries in Japan?
Micasadeco&Cafe
First, we must stop at a favorite pancake house of ours. Micasedeco&Cafe. This is located very close to the main Dotonbori area. There are actually 3 locations, Osaka, Kyoto and Tokyo! So stop in whenever you are near!
This beautiful little café has a relaxed, almost beach vibe to it. Take time to have a coffee and enjoy the sweet, smooth, sensation of the softest pancakes you've ever had!
West Wood Bakers
Right across the river from Micasadeco&Cafe is West Wood Bakers. They believe in providing "a little happiness on a busy morning", and are particular about their wheat selection and processing.
This bakery is every bit an American café through and through. You can get some tradition American lunch items such as sandwiches and burgers, but if you are there early, you can score an American breakfast of pancakes, eggs and bacon!
Beyond their café offerings you can choose from a selection of delicate donuts to hardy baguettes. Stop in for a taste!
Rikuro Ojisannomise Daimaru Umeda
Taking a step away from Dotonbori for a moment, we come to what is probably one of the most famous cheesecakes anywhere: Rikuro Ojisan No Mise. With locations all across Osaka, they make it easy to stop in and have a bite to eat!
This cheese cake is a "baked cheesecake", it is fully, soft, and beyond anything you've ever experienced texturally. They are big, so bring some friends, they will cut them in up to 6 pieces.
Le Croissant Shinsaibashi
Starting in a small shop in Osaka in 1985, Le Croissant now has 10 locations in total! This amazing, honey glazed croissant follows the philosophy of the company, to provide a "happy feeling".
We highlight the Shinsaibashi store, because it is a quick takeway shop on a quiet street, frequented by the locals. Made with 100% Hokkaido wheat, these delicious morsels are worth the 4 min walk from Shinsaibashi station. Feeling like some ice cream? Add a scoop of green tea ice cream to your croissant! Enjoy!
---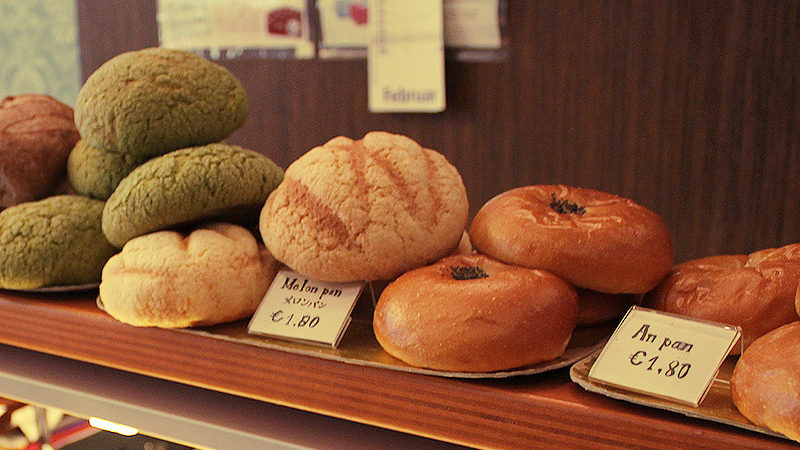 Photo ©ProtoType069/Flickr
History of Bakeries in Japan
Bakeries in Japan have a relatively short history. The National Isolation Edict that came into effect in Japan in 1653 prevented most Western ideas (and goods) from entering the country. Any influence or exposure to bread previously was essentially reset and wiped away.
When the National Isolation Edict ended in 1858, influenced by the arrival of Commodore Perry from the Americas in 1954, Japan once again had it's chance to sample the goods and cuisine of the rest of the world.
The earliest known bakery that we could find is Sekiguchi in Ikebukuro, Tokyo. It was a factory found in April 1888 as the bakery department of the Virgin French School attached to a church. When World War 1 began in 1014, all funds from France to the church were cut off and making bread became unattainable, so Keizo Takase built a new factory in Sekiguchi Town, and started what is now known as Sekiguchi French Bread.
More bakeries started popping in the early 1900s, serving an pan (red bean) and basic breads. Many places have their own stories of the first bakery that came to their city. One such story can be found in Kyoto. One of the earliest known bakeries in Japan was founded in 1913 by Hitoshi Tsuzuki. Tsuzuki later studied in France in 1925 and brought back the techniques and recipes to bring one of the first authentic French bakeries to Japan. A bakery which you can still visit today!
As bakeries expanded, new types of bread, such as melon pan, and matcha pan (green tea) began to surface. Japan took it's love of European goods and added a unique Japanese flare to them. Today you can find all kinds of bakeries across Japan, French, German, Japanese, American and more! It has taken the country by storm!
Which bakeries in Japan are you favorite? Let us know!