Despite the fact that Japan is known for its advanced technology, cash is still king. Many stores and restaurants do take credit and debit cards but you will often find shops that do not. Even if you are able to travel through Japan entirely without cash, you will find that foreign transaction fees and exchange rates will cost you a significant amount. So what is the best way to manage your money in Japan?
Hopefully this article can shed some light on what to expect and how to navigate it.
Cash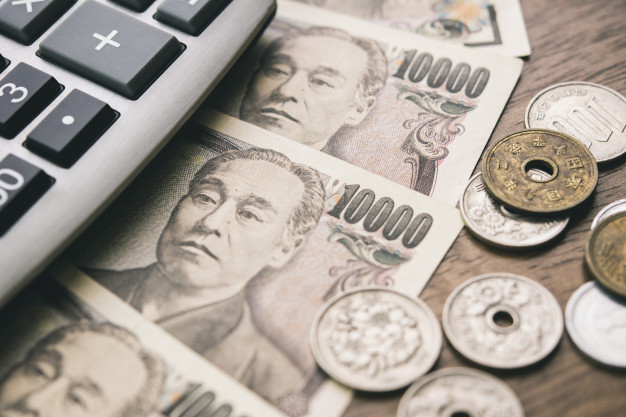 One option is to simply use cash everywhere you go. This is the most straight forward option but can have some drawbacks.
Pros
Cash is accepted everywhere almost without exception
Exchange rates from banks inside Japan are incredibly reasonable
Crime in Japan is extremely low, there is little risk of being robbed while holding a significant amount of cash
Cons
Cash can get bulky and if you don't want to hold it all at once you will have to make additional exchange stops throughout your trip
There are better options for certain types of transactions such as IC Cards.
I wouldn't really call the IC cards a "con". In reality, you would use your cash to add yen to the IC Card and do it that way.
Currency values fluctuate constantly, so keep an eye on them to see when it might be the best time to exchange currency a currency exchange.
Credit Cards
Credit cards are now more common in Japan, especially since the 2020 Tokyo Olympic games. Tokyo put forward it's best effort to update their city infrastructure to be friendly to foreigners (before COVID ruined everything). This really helps out travelers who don't want to carry cash on them.
That being said, you should always carry some cash on you. Tokyo may be more credit card friendly, but the rest of Japan has not caught up yet.
The right kind of cards can help you along your way! Travel cards specifically have no foreign transaction fees and we recommend travelling with a card like that.
Pros
You don't have to carry or worry about cash
Credit cards are accepted at most hotels and popular restaurants
Cons
There are still many cash only establishments
Many credit cards have foreign transaction fees
If you are interested in understanding travel cards better, checkout The Points Guy.
How about a hybrid?
The best option in our opinion is to bring both! Use your credit card for handling larger purchases like hotels, but bring a healthy amount of cash for street vendors, shops and the "just in case" emergency.
It's always a good idea to have more than one way to pay for things when you are in a foreign country.
And don't forget to bring a coin purse for all those coins!
Exchanging Money Into Japanese Yen
There are a few ways to exchange your cash into Japanese Yen, some are clearly better than others.
Your Bank
One option is to use your bank. Many times banks will have lower fees according to Nerd Wallet. This may or may not be the best way depending on your bank. My personal experience has been that it is an acceptable way, but not the best.
However, it is an excellent way to do your exchange prior to entering the country.
Commercial Currency Exchanges
Currency exchanges like TraveEx are one of the worst places to exchange currency. You will see convenient kiosks located at airports, do not use them unless you absolutely have to. Their exchange rates are always price gouging and rarely friendly to travelers.
Japanese Banks (Exchanging Money in Japan)
One of the absolute best places to exchange your currency into Yen are the Japanese banks themselves. They are conveniently located inside of the major airports in Japan. This does mean you will have to travel with a large amount of cash on the plane ride over. But rate is worth it.
Local Small Shops
We personally have found a local financial store that does currency exchange as a complimentary service. This shop near us will exchange our currency for Yen at the same rate that the bank gives it to them (which is better than what you can get from your bank).
On top of that, this local shop will exchange back to USD for us for free if we keep our receipt!
Call around and find out what rates your bank and other local shops can give you before choosing a place to exchange money.