When in Kyoto, there is a long list of great places to stay. For instance, there are fantastic offerings like Ryokan with hot springs, grand hotels with river views, or even capsule hotels for those on a budget. While these amazing locations exist, I have fallen in love with a quiet little corner of Kyoto called Tofukuji. Specifically the area around Tofukuji Station.
If you ever have the chance, there is a great apartment you can stay in just a stone's through from the station.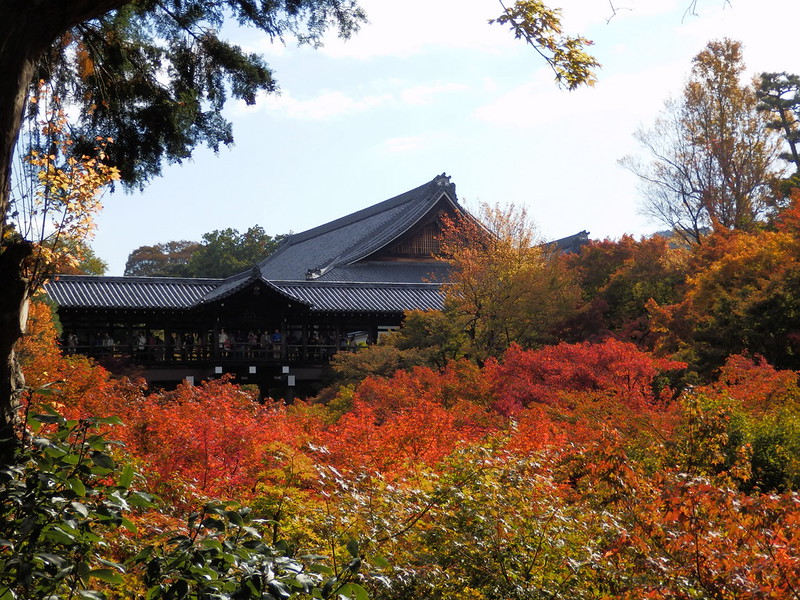 Tofukuji is most well known for it's large zen temple that has brilliant foliage in the fall. It is a serene place that is absolutely worth visiting. I mention it only because it is the namesake for the quiet community that lays here. The temple is conveniently located closest to the Tobakaido station, leaving the area around Tofukuji station relatively tourist free!
A Slice of Life
Tofukuji station is a true suburban hub used by students and salarymen alike. You will find many homes and several schools nearby. Additionally, when you wake in the morning and return in the afternoon, you get to see the students dressed in their uniforms and the salarymen in their suits going about their day. It is a natural setting that provides a true "slice of life" experience.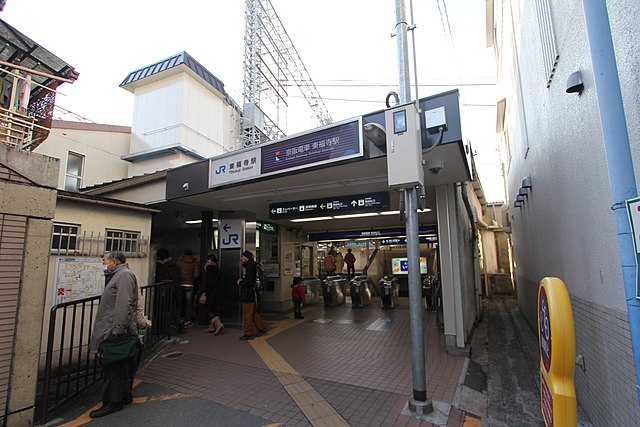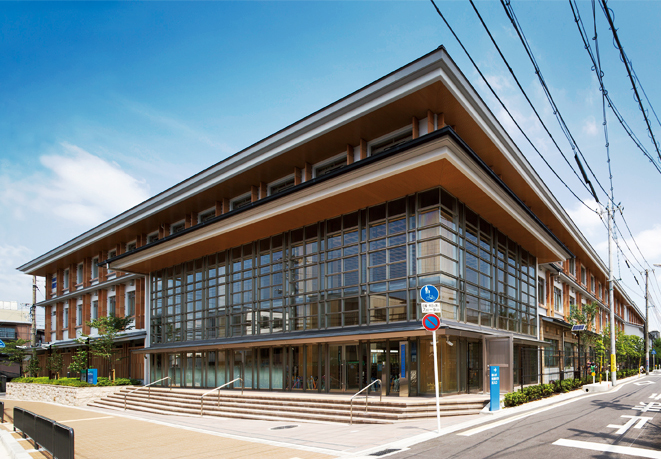 Best Location
Probably the most compelling reason for staying in Tofukuji is the small, "would miss it if you blinked" train station. It is the most convenient and connected station in Kyoto.
Nothing make this clearer than the 2 lines that service the station: the JR Nara Line and the Keihan Main Line. These trains give you access to every part of Kyoto and it's surrounding regions. To begin with, you are only 2 minutes from the main Kyoto station, with access to the bullet trains, Osaka, Arashiyama, and much more! Nara Park is also accessible, a popular destination among visitors to Kyoto.
Tofukuji Station is only a few stops from Fushimi Inari Taisha; close access means the coveted early morning hike through these beautiful torii gates is a simple as can be.
The Keihan Main Line conveniently provides access to Gion, Higashiyama, Nishiki Market, and Kiyomizudera. It even gets you close to the ever popular Ginkakuji (Silver Pavilion). All of these are just a few stations away from Tofukji and no transfers are required. This convenience results in stress free mornings without worrying about train transfers and busy stations.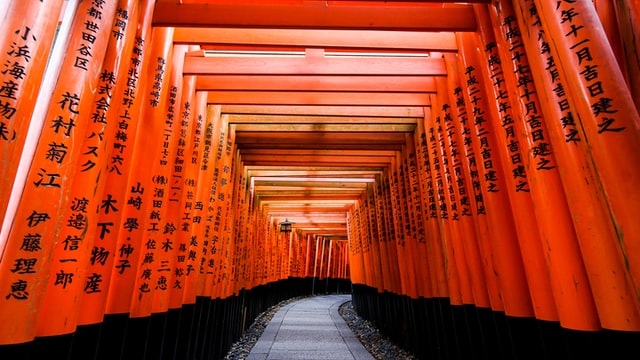 Convenience
With easy access to tea ceremonies, geisha, and all of these fantastic locations, Tofukuji is just one train ride away from many of the most popular and desirable destinations in Kyoto. The cherry on top is the Family Mart located directly next to the station. Every morning before you leave you have a chance to get breakfast, stock up on water and maybe try a new snack!
If you want to explore Kyoto, consider booking a tour or vacation with us. Mention this article with any self-guided tour vacation and we we'll get in touch about upgrading you to a stay in Tofukuji!